Nice weather makes it a great time and ideal conditions for a motorcycle ride. However, it is also a time where there is an increase in motorcycle accidents. These accidents are often as a result of other motorists and their actions. Motorcyclists can be seriously injured in an accident and could potentially suffer catastrophic injuries as a result.
A motorcyclist that is injured in an accident is entitled to accident benefits through their own insurance company, however if you are not at fault, then you can sue the other driver in what is known as a tort claim.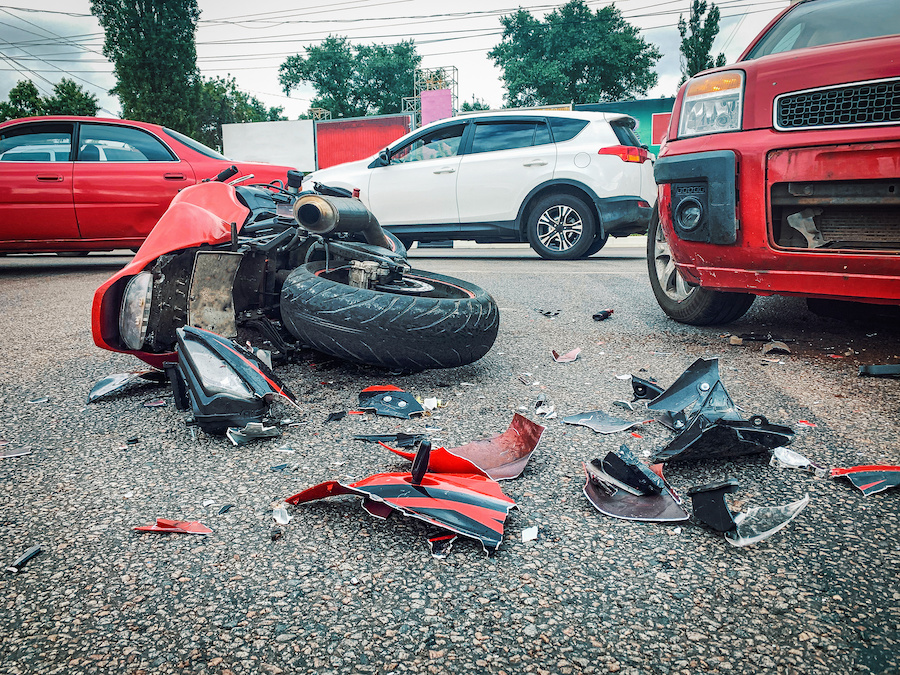 Common Causes for Motorcycle Accidents:
Inexperienced Drivers
Speeding
Unsafe Lane Changes
Left Turn Accidents
Driving Under The Influence
Negligent Drivers
Reckless Driving
Sudden Stops
Motorcycle Defects
Risky Road Condition
A motorcycle accident can be a traumatic and life-changing experience for the rider and their families.
Contact a Motorcycle Accident Lawyer at Lamont Law
If you or a loved one have been involved in a motorcycle collision, our team at Lamont Law can help. The Motorcycle Accident Lawyers at Lamont Law will identify the party(s) that are liable, by conducting a thorough investigation. We will work with your healthcare professionals to determine the scope of the injuries. Our priority is to ensure that you have the ability to focus on your recovery while we focus on your compensation. Contact us today and speak with a Motorcycle Accident Lawyer for a free consultation!
Common Motorcycle Accidents Injuries
Motorcycle collisions can have devastating consequences, some serious injuries include:
Spinal Cord Injuries
Brain Injuries
Fractures
Degloving Injuries
Amputation
Internal Bleeding
Soft Tissue Injuries
Chronic Pain
Significant Psychological Injuries